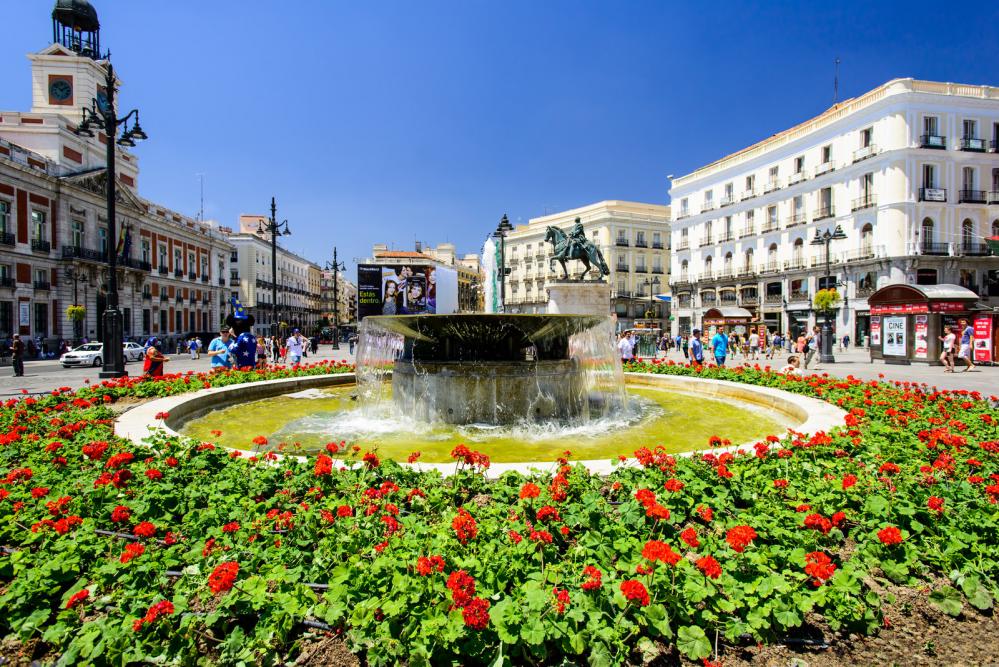 If you've already learned and practiced Spanish 1 For Travel, you'll be ready to tackle the next 12 Spanish essentials.
These are words and phrases that'll help you ask "Where …" questions – if you're looking for the bathroom, a pharmacy, a bus stop, or the subway or railway station, a bank , an ATM or the Tourist Information.
And being in Spain, you may also want to know where you can eat good Tapas…
The Next 12 Phrases: Where is…?
Learn and Practice Tips
Click the black arrow to hear the Spanish speaker.
Click the red dot once to record yourself, click the black square to stop recording.
When you click the black arrow again, you'll hear the speaker and then yourself.
Do it several times until you sound like the Spanish speaker.
Then "Choose a Study Mode" and test yourself with one of the Quizlet games! (You may need to adjust your Options with the top right icon .)
Getting around in Madrid
Note that Madrid has an excellent transport system for getting around the city. Figuring out what to take to get where you want to go can be part of the fun and adventure of visiting an interesting city like Madrid.
The choices are the metro, with its 13 lines and over 300 stations, Buses, the EMT, or, if you want to venture out a little further, the Commuter trains, known as cercanías.
You can take either one from the airport into the city, and this Public Transportation link, gives you even more information.
During our one-week stay in Madrid several years ago, we took full advantage of the Madrid Card, to visit the Prado and many of the other museums and sights.
"Where…?"-Questions Answered…
Asking "Where"- questions in Spanish may let the person you are asking assume that you speak Spanish.
The result will often be an answer and a stream of words you'll probably not understand.
It would therefore be good to know some basic directional words and phrases in Spanish – left, right, straight ahead, etc., and a way to say: "Please speak more slowly."
You can now hear and learn them on Spanish 3 For travel.