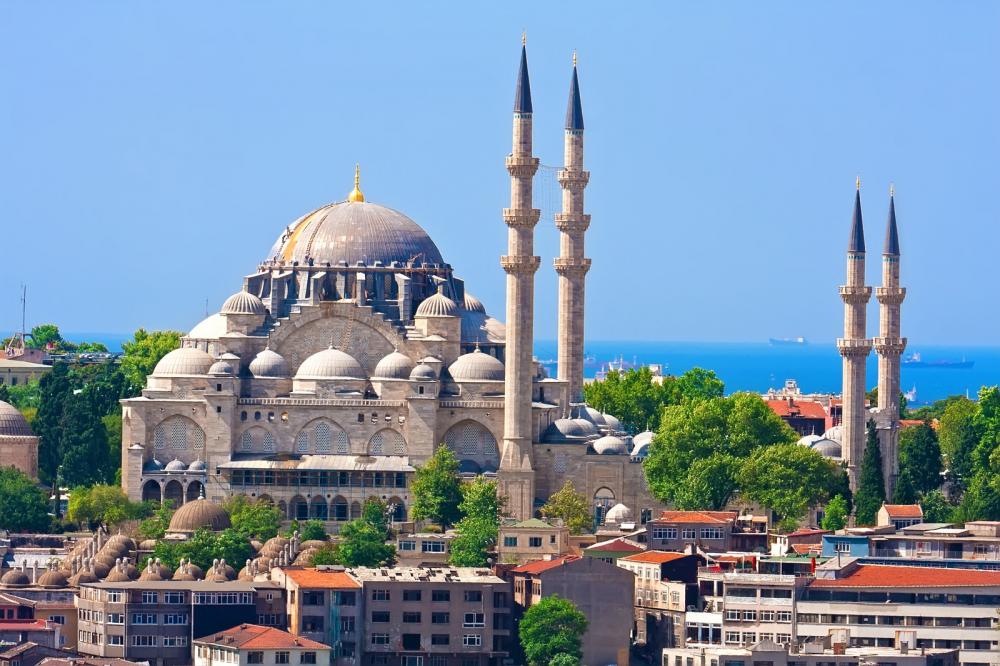 Few of us will ever be able to converse fluently in any of these languages. (Well, beside my native German, I do speak French fluently, and I'm currently learning Dutch with Duolingo. Also, I'm practicing simple Dutch conversations with Ulrike, who learned it as a child during her two school years in the Netherlands.)
But it doesn't take much to learn greetings and polite phrases for travel to countries where these languages are spoken.
Plus, you also want to be able to ask questions and understand directions.
And as travelers mostly eat in restaurants, knowing a few restaurant basics comes in handy as well.
Our Plan for Travel Essentials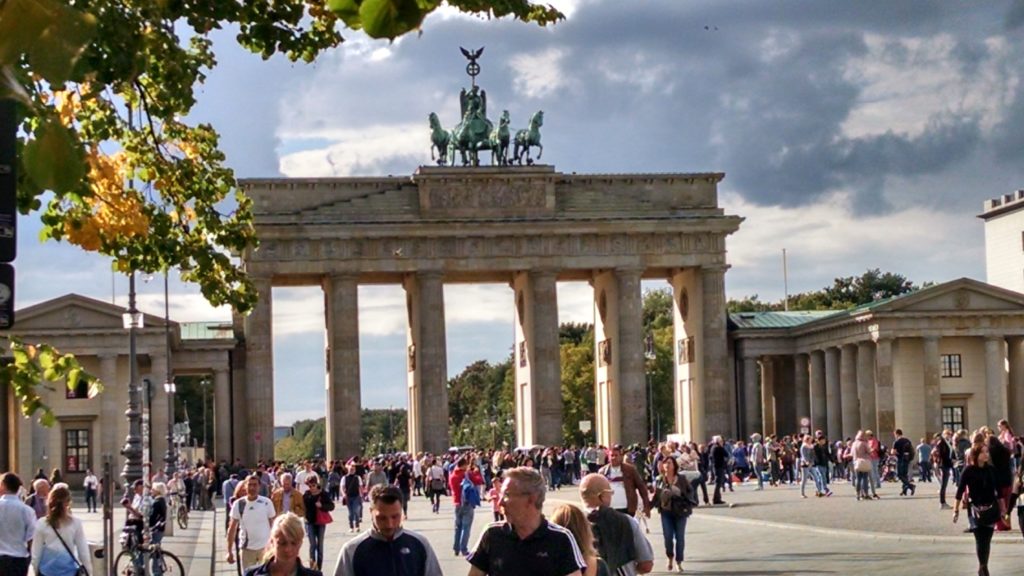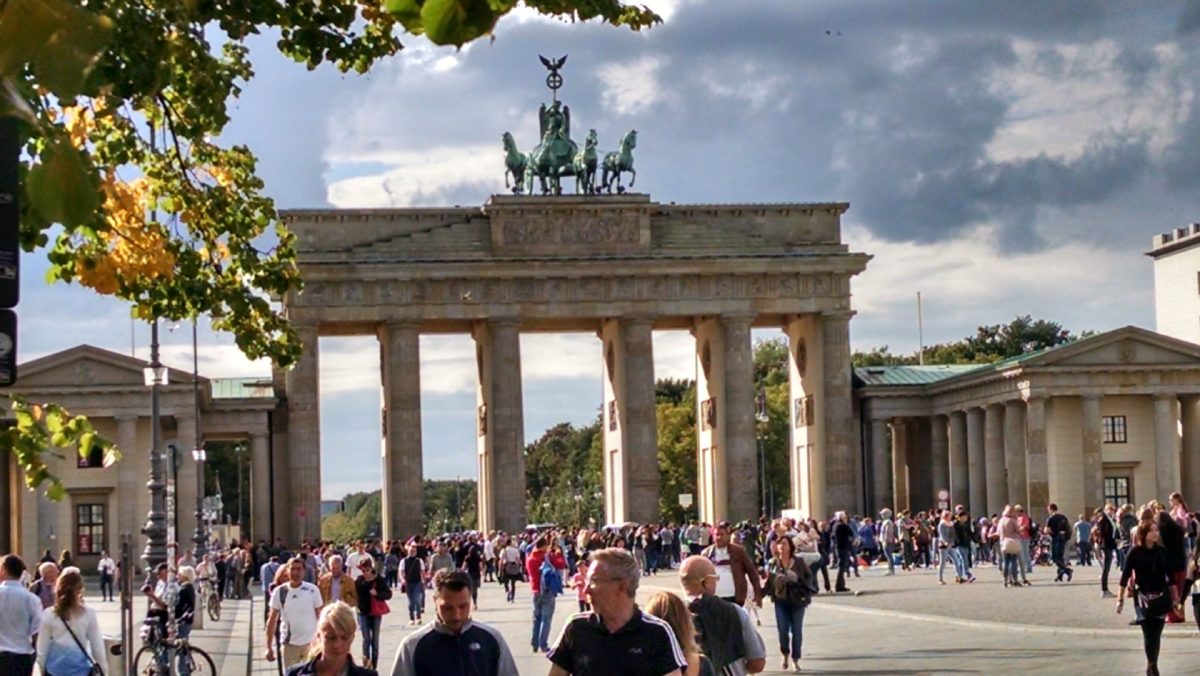 Last year, we described our idea for our Lingo-Late site in our blog post "Why Lingo-Late?".
We started with the language we know best, German 1 for Travel.
We then added Portuguese 1 for Travel, as we were planning a trip to Lisbon.
Icelandic 1 for Travel made the early list, as our son wanted to explore Iceland with his family during the summer.
These and the first lessons of the other languages we soon added, all contain eleven of the most common greetings and polite phrases:
Yes
No
Thanks/Thank you
Please
You're welcome
Excuse me
Good morning
Hello/Good Day
Good evening
Goodbye
Do you speak English (for English speakers)
E.g. Turkish 2 , Polish 2 For Travel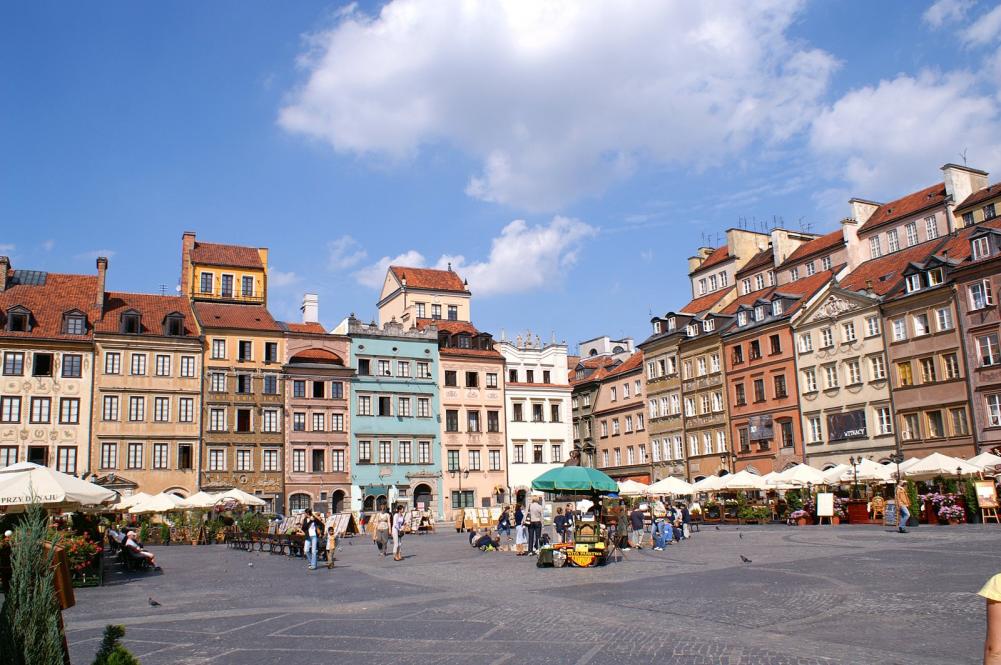 More recently, we added the next 12 words and phrases for Turkish 2 for Travel and Polish 2 for Travel.
The second lessons typically contain "Where is…?" questions, related to locations or places you might be looking for, such as:
Excuse me, where's the toilet?
Excuse me, where is a bank?
Excuse me, where is an ATM?
Excuse me, where is a supermarket?
Excuse me, where is the subway station?
Excuse me, where is the bus stop?
Excuse me, where is the railway station?
Excuse me, where is the nearest pharmacy?
Excuse me, where is a gas station?
Excuse me, where is the tourist information?
Do you speak English?
Even if you're looking for a different place or location, just hearing and practicing "Excuse me, where is…?" will be useful. It certainly has been for us.
But we've found that asking "Where is…?" questions in a foreign language is particularly useful, if you can also understand the common directional responses, such as "left", "right", "straight ahead", etc.
We'll add these and others for Turkish and Polish in the coming weeks.
E.g. Dutch 3 and Swedish 3 For Travel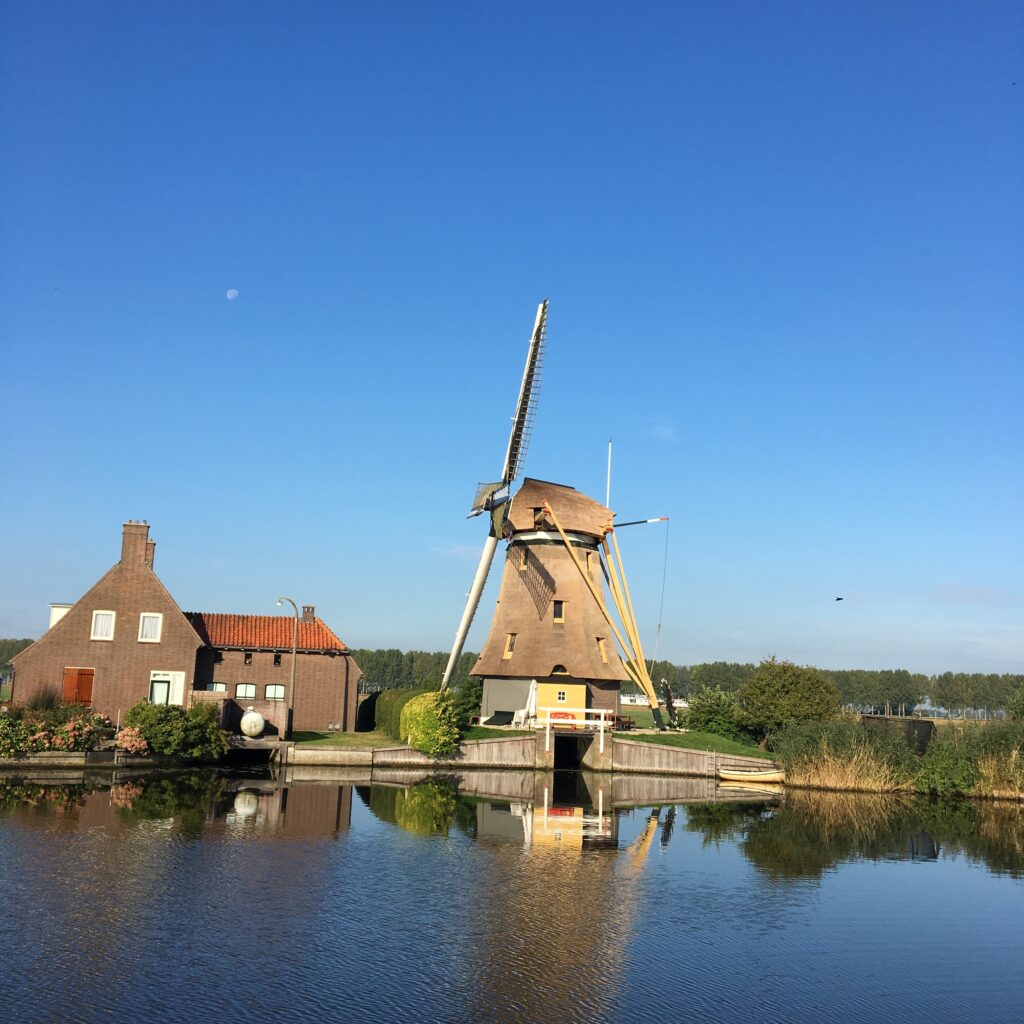 In Dutch 3 for Travel and Swedish 3 for Travel , we've added 13 phrases, which include answers you may hear as a response to your "Where is…" questions.
Except for the first and last sentence, you may actually not have to say them. Understanding their meaning , however, will certainly be important.
Can you please talk more slowly?
Take a left/Go left!
Go straight!
The second street on the right!
Go past the traffic light!
At the next intersection, turn right!
Across the bridge/on the other side of the bridge.
Turn left at the first canal! (useful in Amsterdam)
Turn right after the coffee shop!
Cross the square!
Behind the subway station.
The ATM is beside the pharmacy.
Many thanks for your help!
E.g. French 4 For Travel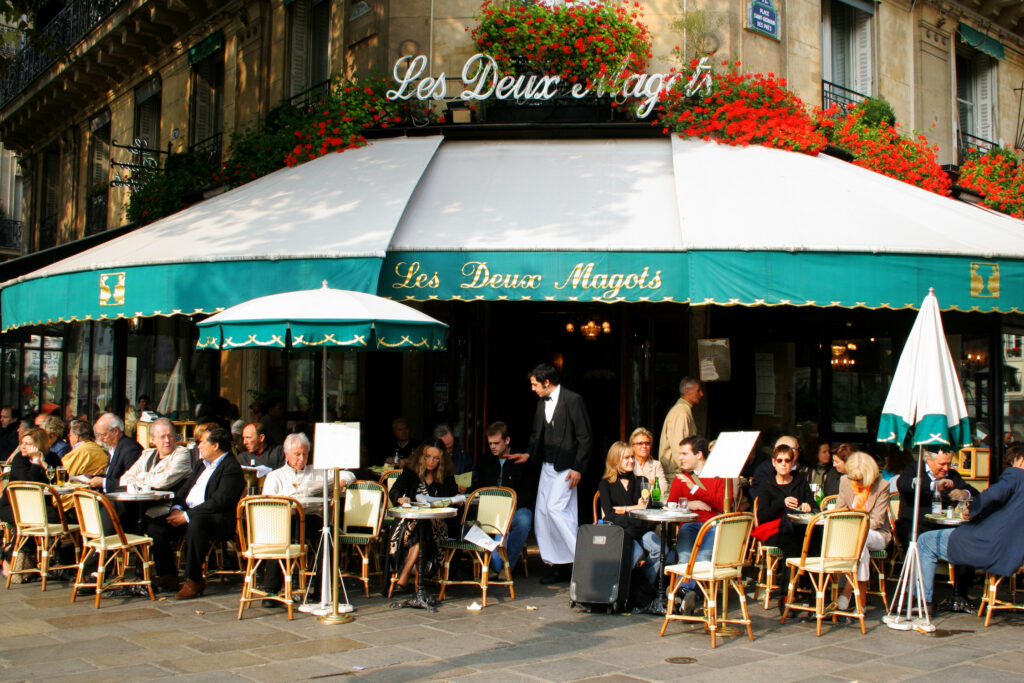 In French 4 for Travel we've added 14 words and phrases of "Restaurant basics" (as we've also done for German 4 for Travel).
In fact, over the next weeks and months, we're planning to add restaurant basics for all the languages.
This fourth lesson will bring the total word/phrase count to 50 for each language.
The restaurant habits in Europe differ from country to country, and it will take a us a little longer to find the most useful phrases for each language.
You'll note that the French list include other phrases than the German one:
A table for two people, please.
Inside
Outside, please.
The menu please!
Excuse me, can I order?
I would like a beer.
For me, a glass of red wine.
I would like that! (pointing to a Menu item)
I'll take the daily special.
For me, the set menu, with the soup, but without dessert,
Enjoy your meal!
Excuse me, the check, please! (Calling the waiter to pay.)
Can I pay with a credit card?
Excuse me, where is the bathroom?
Practicing with Quizlet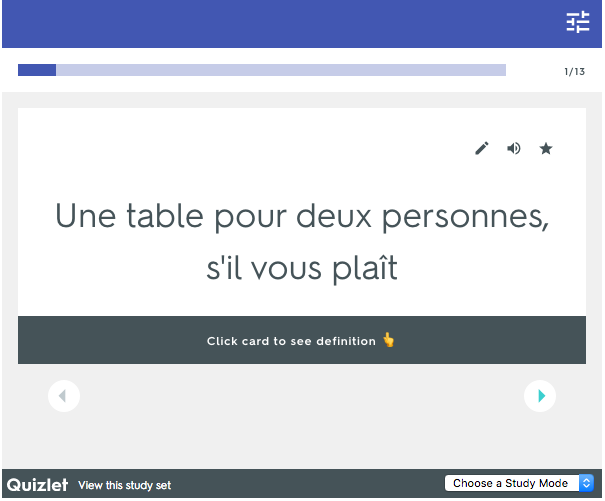 Our original idea was to have you the traveler learn the 11-14 words and phrases of each lesson by reading and hearing them several times.
Then, by recording your voice and playing it back, you can improve your pronunciation by comparing yourself to the "native voice".
Later on, we added a Quizlet study set for each lesson.
For many, using the Quizlet flashcard, match, spell and test games are fun to practice with.
(You may have to adjust your audio setting by using the Quizlet icon

for certain games.)
Future Plans
To generate the audios for our lessons, we are currently using the synthesized voices of Amazon Polly.
Only Russian, Welsh and Norwegian remain to be added to Lingo-Late from the languages available on Amazon Polly.
We'd like to add all European languages, including Finnish, Estonian, Latvian, Lithuanian, Hungarian, Czech, Slovakian, Croatian, Serbian, Bulgarian, Greek, as well as languages such as Catalan and Basque.
We're inviting anybody interested in working on those languages to contact us.
What also remains is to be done is adding further resources to our resource list, for those who would like to continue with the language.
For example, learning basic numbers in each language is high on our list. (We do have Quick Games for French, German, Spanish, and Italian on our Games for Language site and can link those, but there we don't have the other languages.)