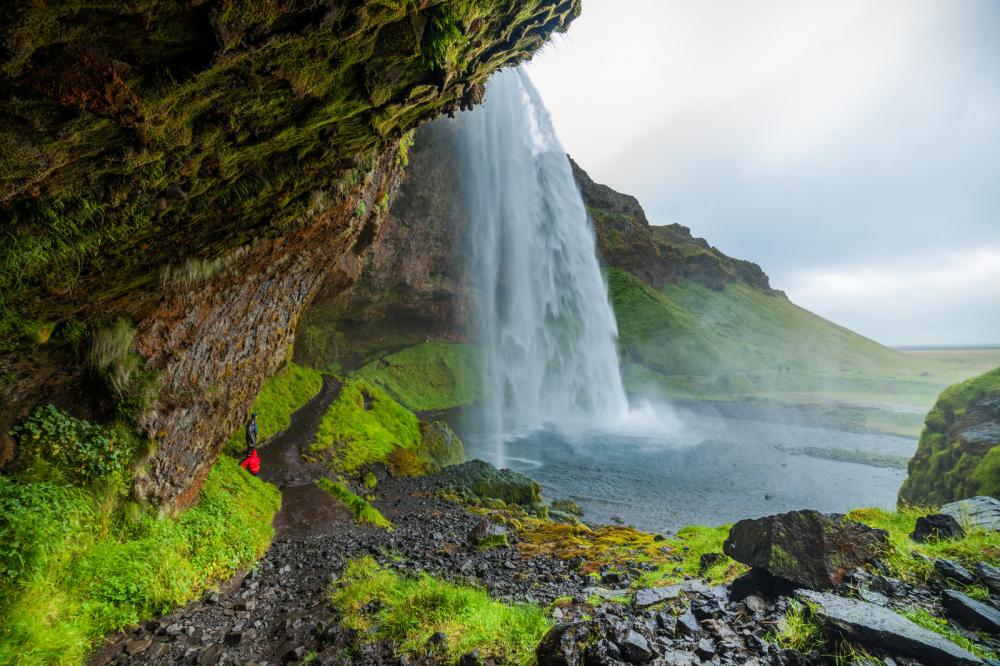 In Essential Icelandic 2 and 3 you learned how to ask "Where is …" questions and possible answers.
As you travel around Iceland, you're likely to encounter hard-to-pronounce place names. Sure, you can say them by using the sound system of your native language. (Lots of people do.)
But why not learn to pronounce these place names the Icelandic way? Being able to say names like "Þingvellir" or "Fjaðrárgljúfur " the right way may well add to your enjoyment of exploring Iceland.
As a starter, try out the Icelandic words for "geyser, water, islands, fields". Then you can practice the Icelandic names of a few popular places.
(The picture above shows "Seljalandsfoss", a well-known waterfall in southern Iceland.)
Route in Southern Iceland
The places listed above are all in southern Iceland. They include two stops along the popular Golden Circle route: the national park Thingvellir (Þingvellir), a UNESCO World Heritage Site; and the spectacular "Golden Waterfall" (Gullfoss).
(Note that the English word "geyser" comes from the Icelandic hot-spring area "Geysir" in the valley of Haukadal, also on the Golden Circle route.)
Next: A day trip from Landeyjahöfn by ferry to Heimaey, the largest of the Westman Islands (Vestmannaeyjar).
Then, continuing along Iceland's southern shore: stops at the beautiful waterfall Seljalandsfoss; the peninsula of Dyrhólaey (literally "door hill island"), a promontory with a massive natural arch; and the stunning black-sand beach Reynisfjara.
Finally, a visit to Fjaðrárgljúfur, a massive canyon, and to Icelands most famous glacier lagoon Jökulsárlón, with its iceberg-studded blue waters.